THE CHURCH OF SCIENTOLOGY
SYDNEY
It is with great pride we welcome you to the Church of Scientology of Sydney.
Originally established in 1955, we have served as a central Church of Scientology for a growing congregation throughout Australia and the Asia Pacific region.
Since 1979, we have been honoured to extend our help further still from our heritage building on Castlereagh Street.
Today, our home stands transformed in full realisation of Scientology Founder L. Ron Hubbard's vision that all Churches of Scientology become what he termed Ideal Organisations (Orgs).
Location:
201 Castlereagh Street
Sydney, New South Wales 2000

REAL RESULTS IN LIFE
Read how Dianetics is making positive changes in people's lives.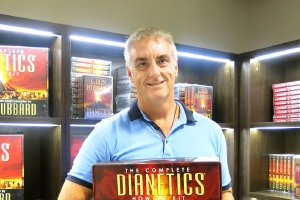 "From the very first session I delivered, I could see it worked.
Dianetics gave me a way to help people with their problems in life."