THE CHURCH OF SCIENTOLOGY
SYDNEY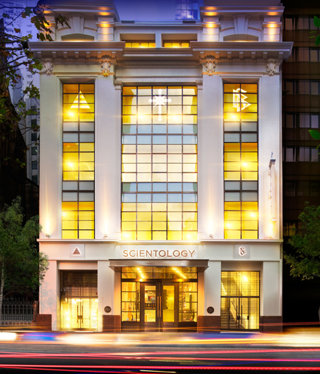 It is with great pride we welcome you to the Church of Scientology of Sydney.
Originally established in 1955, we have served as a central Church of Scientology for a growing congregation throughout Australia and the Asia Pacific region.
Since 1979, we have been honoured to extend our help further still from our heritage building on Castlereagh Street.
Today, our home stands transformed in full realisation of Scientology Founder L. Ron Hubbard's vision that all Churches of Scientology become what he termed Ideal Organisations (Orgs). Ideal Orgs not only provide the ideal facilities to service Scientologists on their ascent to higher states of spiritual freedom, but they also serve as a home for the entire community and a meeting ground of cooperative effort to uplift people of all denominations.
To that end, we look forward to working together with everyone in this Harbour City dedicated to achieving our shared goals of a drug-free, crime-free and flourishing future for all.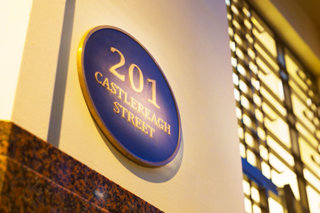 The heritage building which is today home of the Church of Scientology Sydney was originally constructed in 1908 for bootmaker Joseph Vickery & Co.
The Federation Free Classical style structure, then rising at 201 Castlereagh Street, bode well for the burgeoning industrial and warehouse precinct.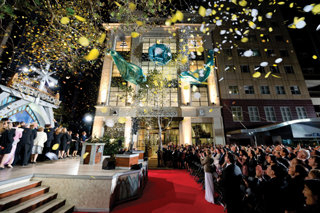 On the evening of May 3, more than 2,500 Scientologists from across Australia filled Castlereagh Street to inaugurate the Harbor City's new Church of Scientology Ideal Organization (Ideal Org).